Welcome!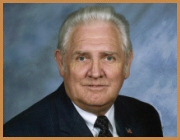 Aubrey Norris is a Houston-area native who has lived and worked in the area almost all his life.
You can reach Aubrey for cryogenic consultancy on his mobile phone at 281-723-4309. No solicitors please.
---
Throughout his career, he has specialized in the cryogenics industry and many of its vertical market applications. From freezer systems, to wastewater treatment, to oil field reclamation, and many other areas, Aubrey has applied his considerable talent and experience to bringing cryogenic solutions from concepts to reality.